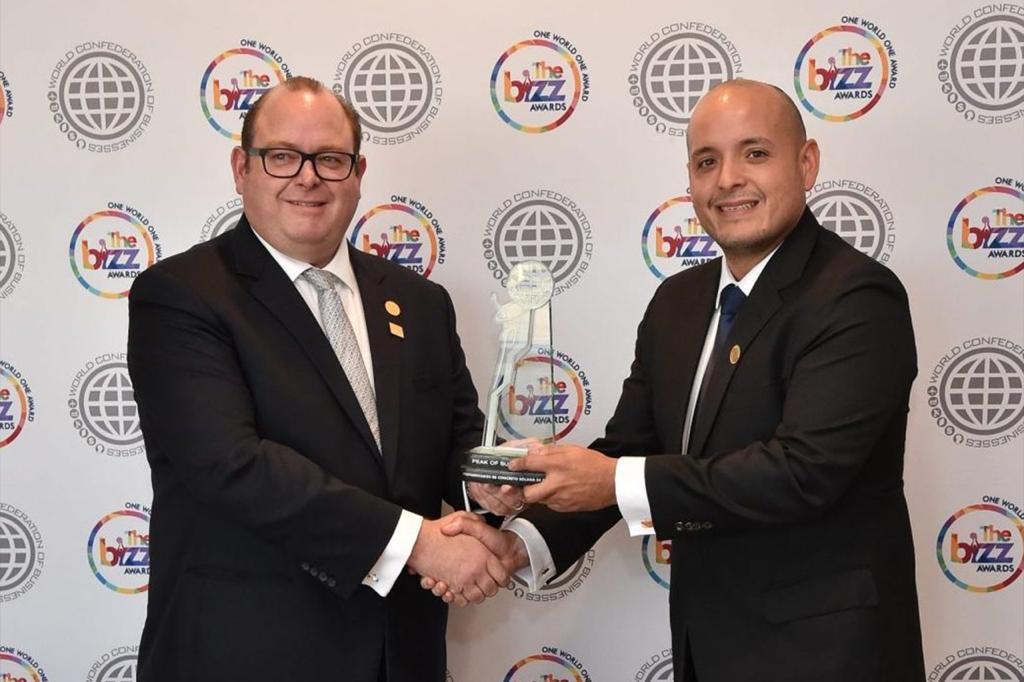 16 May

Companies from around the world were awarded THE BIZZ SIGNATURE 2022 in Houston, Texas

The latest edition of THE BIZZ SIGNATURE was successfully held in Houston, Texas, USA on March 25th and 26th at The Moran City Center Hotel, with the presence of several representatives from companies from around the world, with more than 9 award winners and 27 guests.

The two-day event began on March 25, with a meet and greet that was accompanied by an elegant dinner to delight all the winning members of WORLDCOB; later, on March 26, in the morning hours, a private visit to the Nasa space center took place, all the members enjoyed this outing and took different pictures. Later in the afternoon, the long awaited personal awards ceremony was conducted by Jesus Moran, President of WORLDCOB.

The personalized award ceremony was conducted by Jesus Moran (President), Michael Bellido (Vice President), and Nicolas Caffaro (Director of International Relations).

The personalized meetings consisted of a direct meeting with the companies in which several photographs were taken with the award, so that the award winners could be honored.

Important companies such as ENVASERV RESEARCH CONSULT LIMITED (Ghana), SD ASSOCIATES SDN BHD (Malaysia), HIDDEN BRAINS INFOTECH PVT. LTD. (India), MARYMATHA INFRASTRUCTURE (India), COLEGIO ONLINE LAT (Chile), PREFABRICADOS DE CONCRETO SOLANA (Mexico), received "THE BIZZ" award. The BIZZ Award, which is given to organizations that stand out for their business excellence.

The next edition of THE BIZZ AMERICAS 2022 will be held at The Ritz-Carlton Hotel in Toronto, Canada, July 29-31, with the support of Destination Toronto, the country's leading tourism authority.

If you would like to participate, applications are now open at:  www.thebizzawards.com.