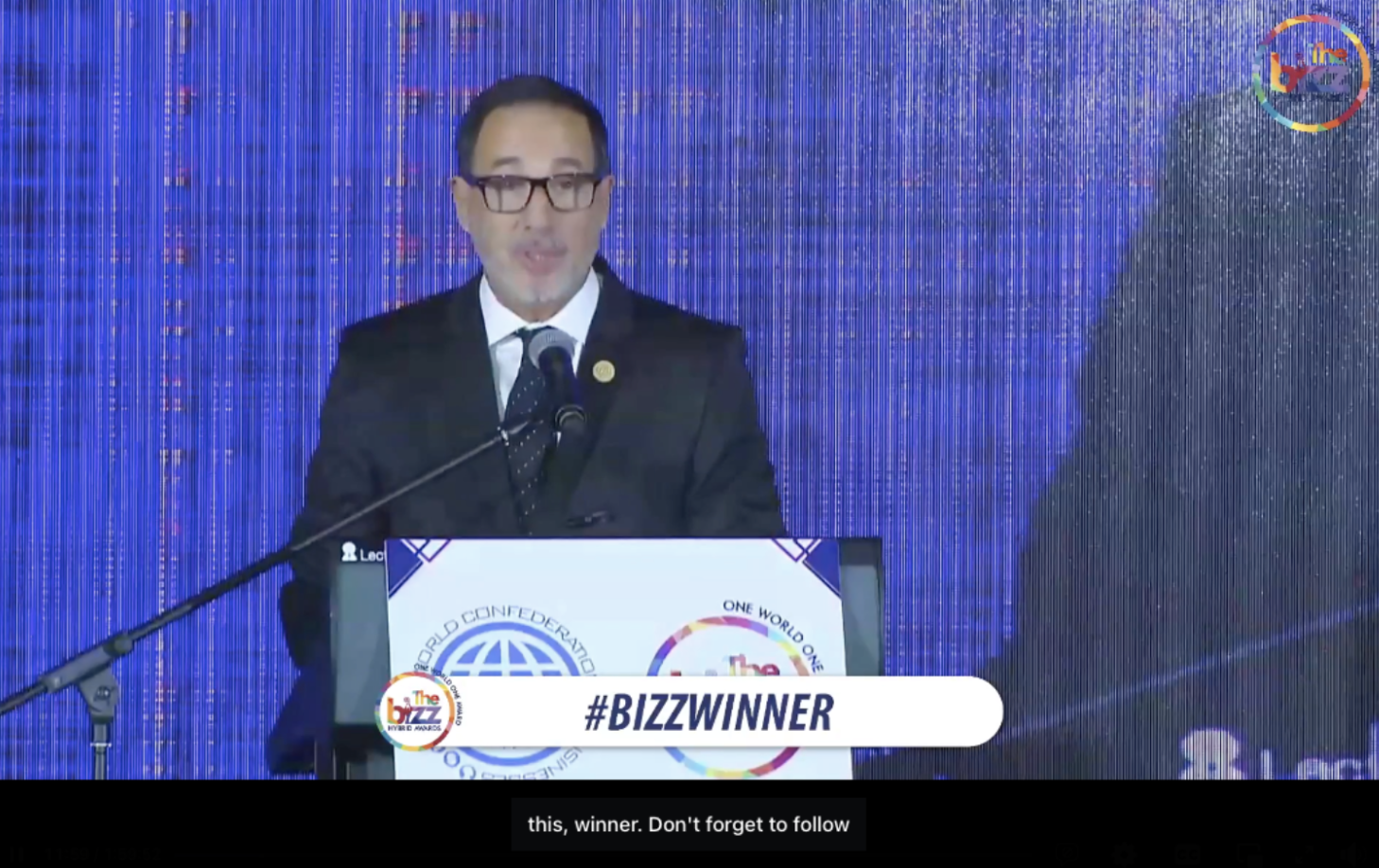 27 Jun

Innovation in Action: Bizzevents Drives Hybrid Event Success at THE BIZZ EURASIA Event

In a world that continues to adapt to the challenges posed by the pandemic, the event industry has evolved to offer new solutions and innovative experiences. Today, we are pleased to announce what's new with hybrid events and how the Bizzevents platform has proven to be an invaluable resource in the successful delivery of the latest THE BIZZ EURASIA event at the Sheraton Astana Hotel, Kazakhstan.

Hybrid events, which combine virtual and face-to-face components, have become the preferred option for many organizations looking to reach a global audience and ensure the safety and comfort of their participants. This modality offers a number of benefits, such as greater reach, interactive participation and a personalized experience.

Bizzevents, a leading event management platform, has been a pioneer in creating innovative solutions for virtual and hybrid events. With its focus on technology and interactivity, Bizzevents has provided organizers with the ability to efficiently and effectively deliver events, even in challenging environments.

The latest THE BIZZ EURASIA event at the Sheraton Astana Hotel, Kazakhstan, was an outstanding example of the success of hybrid events and the use of the Bizzevents platform. The combination of in-person and virtual attendees enabled unprecedented global participation, with professionals from around the world connecting in real time to share knowledge, network and participate in interactive sessions.

The Bizzevents platform, with its wide range of advanced features and tools, facilitated a seamless experience for both in-person and virtual attendees. Participants had access to an intuitive interface that allowed them to access live sessions, participate in interactive Q&A, network with other attendees, and access additional materials and resources.

In addition, Bizzevents stood out for its ability to convey the atmosphere and energy of the face-to-face event to virtual participants. The platform offered a high quality broadcast, with multiple cameras and angles to capture the essence of the event and keep virtual attendees fully engaged and connected. This made it possible to reach a global audience, keep attendees engaged and deliver a high quality experience.

In short, hybrid events have revolutionized the way we connect and participate in professional events. The Bizzevents platform has proven its worth by delivering a comprehensive, interactive and quality experience for both in-person and virtual attendees. The Bizzevents platform will no doubt continue to be used at future events.